Three types of tickets are available:
On slope
Be in action! Standing on designated places around the slope.
Public tribuna
Main stand in the finish area. Here you will be at the centre of the event.
VIP balíčky
Three packages including catering, merchandising and option of own lounge and accommodation.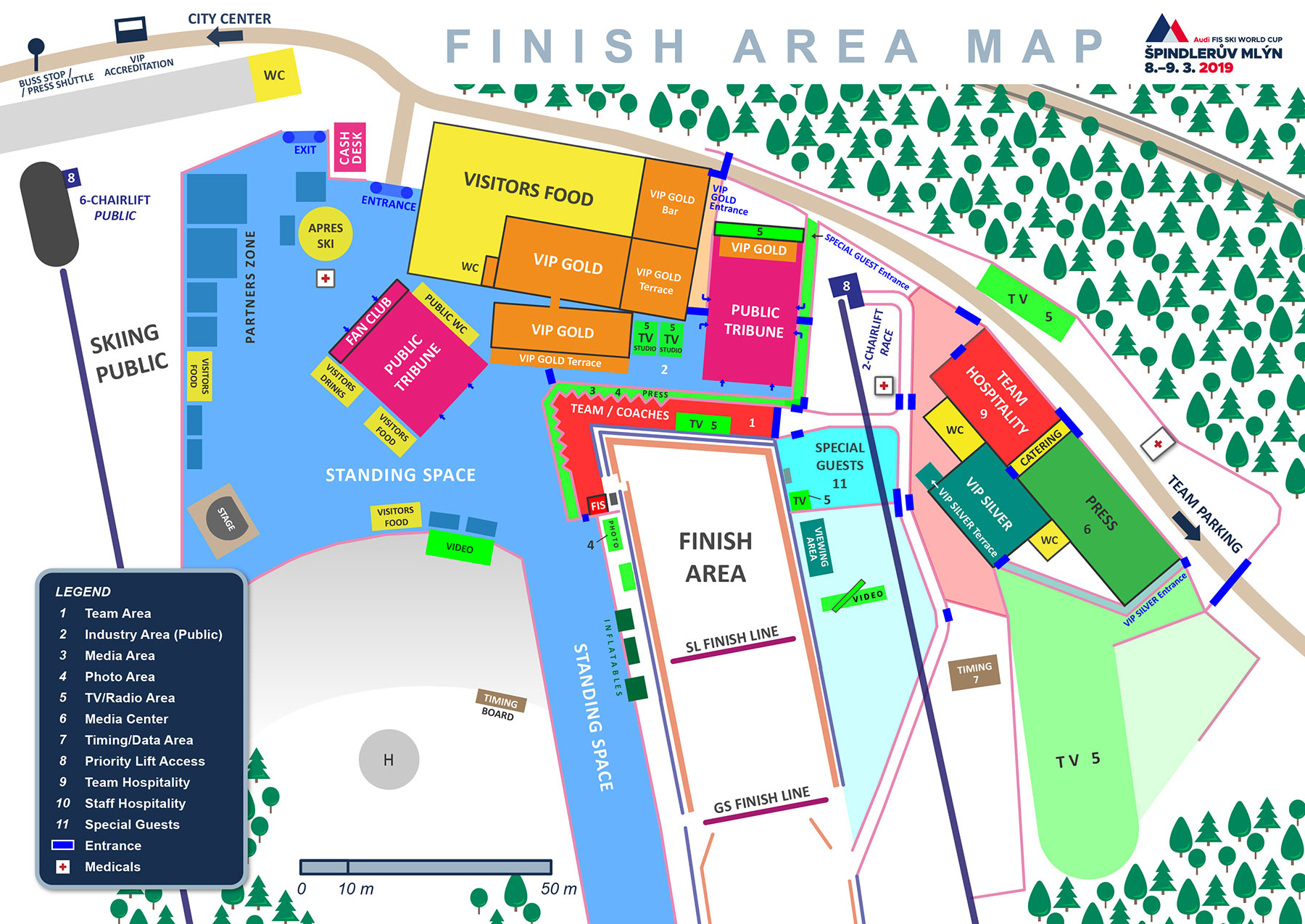 Standard tickets
Children
 under 6 years will be provided with a free entrance (without a ticket).
Older children pay a full price.
50% will be provided to disabled people.
Wheelchair users will have a special sector next to the course.
Public tribune is for standing.
VIP tickets
Conditions of children access to VIP:
Children under 6 years: no VIP access.
Older children pay a full price.
Refund and cancellation policy
Tickets cannot be returned or exchanged. Once you bought your tickets, no duplicates may be issued. We strongly suggest you consider purchasing ticket insurance (www.pojistenivstupenek.cz). You can do it while purchasing your tickets.
In case races are cancelled in advance by the organiser, all tickets purchased are eligible for refunds.
In case races are cancelled on the day of the race or during the race itself due to adverse weather, but the rest of the programme takes place, 50% of the price of the ticket will be refunded to holders of two-day tickets. One-day tickets will not be eligible for refunds.
Transport order
Find a transport order under the following link: www.skiareal.cz/en/info/about-us/transport-order/